The AirPods 2 headphones, which will be released in the course of 2019, will see important new features. Among them, a change of color, better sound quality and health-related characteristics.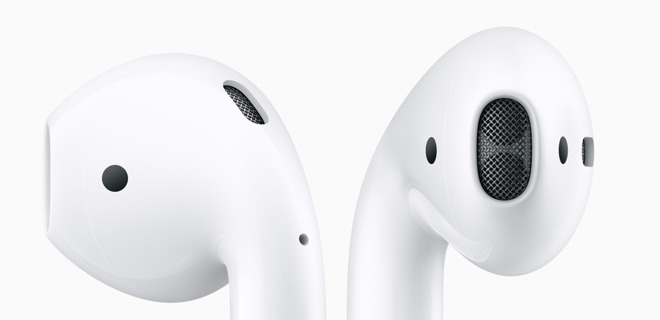 Are you looking forward to the second Apple AirPods model? These latest headphones that will be released in 2019 are attracting the attention of many Internt users. In the program: several novelties. We present them to you
The black color of the day in AirPods 2.
First innovation related to the launch of Apple AirPods 2: the black color returns to the taste of the day. This new color should delight many users for whom the AirPods lacked sobriety. The black should fit perfectly with the new iPhone XS that is also presented in this tone.
Deeper basses for AirPods 2
Another novelty that should mark the arrival of AirPods 2 in 2019: the improvement of sound with bass amplification. These deeper bass should provide a better sound effect to the users. We just hope they are not too pronounced, as may have been the case in many of the Beats brand headphones.
Ideally, the sound can be adjusted by the user because the subject is regularly controversial. Such novelty in a high-end product should be left to the discretion of the user.
Health functions: the real novelty of AirPods 2?
The real novelty of AirPods 2 will be the incorporation of health functions. Undoubtedly, electronic health will be an important asset of new technologies. Therefore, it is important to follow the progress of the devices that will be launched in 2019.
With respect to AirPods 2, health-related information has not yet been provided. One can imagine that AirPods will be able to measure the user's heart rate. The measurement of the listening time and the number of decibels should also be proposed so that users are aware that the listening time is too long or too long.
We do not know if other health functions will be available outside of these AirPods 2 headsets. Its launch in the next year 2019, we should have more and more elements to transmit.
What is the price of the new AirPods 2?
On the price side, Apple is currently the subject of an important debate. The price of the iPhone on the rise since 2007, the passage of the bar of $1000 for a phone in 2018 has created a real controversy. Side accessories, the trend continues. If the first AirPods model was available at $ 179.
The trend will probably continue in 2019, as AirPods 2 will be charged about $ 220. However, these high-end hearing aids should be a great success for the public. The various proposed changes (color, sound, functionality) must be enough changes to generate a buying impulse for many consumers. A new master stroke of Apple, as well.