Apex 2019: Vivo says goodbye to the webcam, buttons and ports
Vivo has just presented its Apex 2019, a borderless smart phone that does not have a front camera, physical buttons or ports.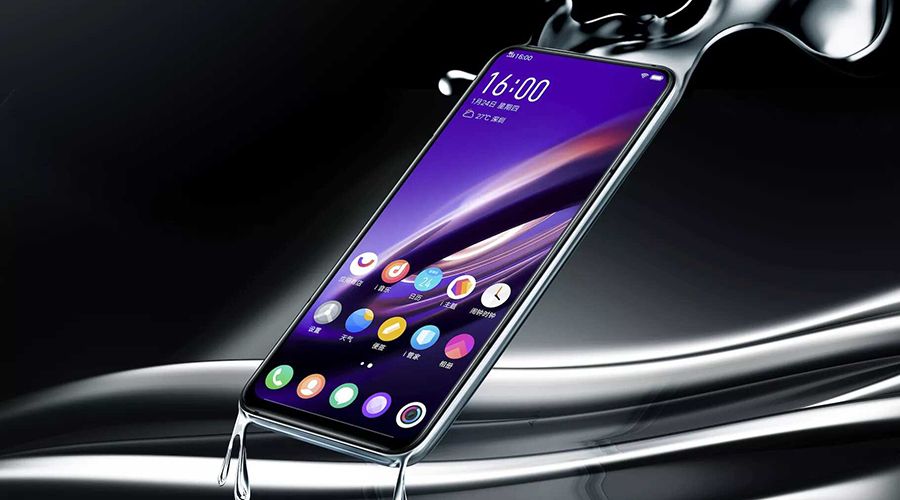 Apparently, Vivo will not stop surprising us! Last year, the Chinese manufacturer surprised the world with its Apex. A borderless smart phone equipped with a fingerprint scanner under the screen and a retractable front camera. By 2019, this same Apex is back, but with news that leave us speechless.
Vivo Apex 2019: no ports, no webcam and no physical buttons
The Vivo Apex 2019 speaks at a glance! It has a large screen with extremely thin edges and no notches, like the 2019 version. But where is the front camera housed? One might think that as for its predecessor, it would be placed in a retractable part behind the screen. But this is not the case here. By the way, the Chinese brand has simply decided to delete it. For what reason ? We really do not know. But to make selfies, now it will be necessary to use the rear camera.
And this is not the only aspect that surprises in this Apex 2019. In its side panels, top and bottom, there is no port, no physical buttons or speakers. He has none! For the sound part, Vivo opted for vibrations. Otherwise, everything will go through wireless technologies. The charging will be done either by induction or by magnetic connector. Bluetooth technology is also responsible for connection with headphones or other devices of this type.
Finally, keep in mind that the new Vivo smartphone works with the latest Qualcomm processor: the Snapdragon 855. It combines with 12 GB of RAM and 512 GB of internal storage. Another interesting detail, the device is also compatible with 5G. Visit the Mobile World Congress (MWC) 2019 in Barcelona for more information.
What do you think of the Vivo Apex 2019? Feel free to share your opinion in the comments.