After eight years of development, the Galaxy Fold is finally here. Samsung's first collapsible smartphone reassures after its presentation during the Galaxy Unpacked conference.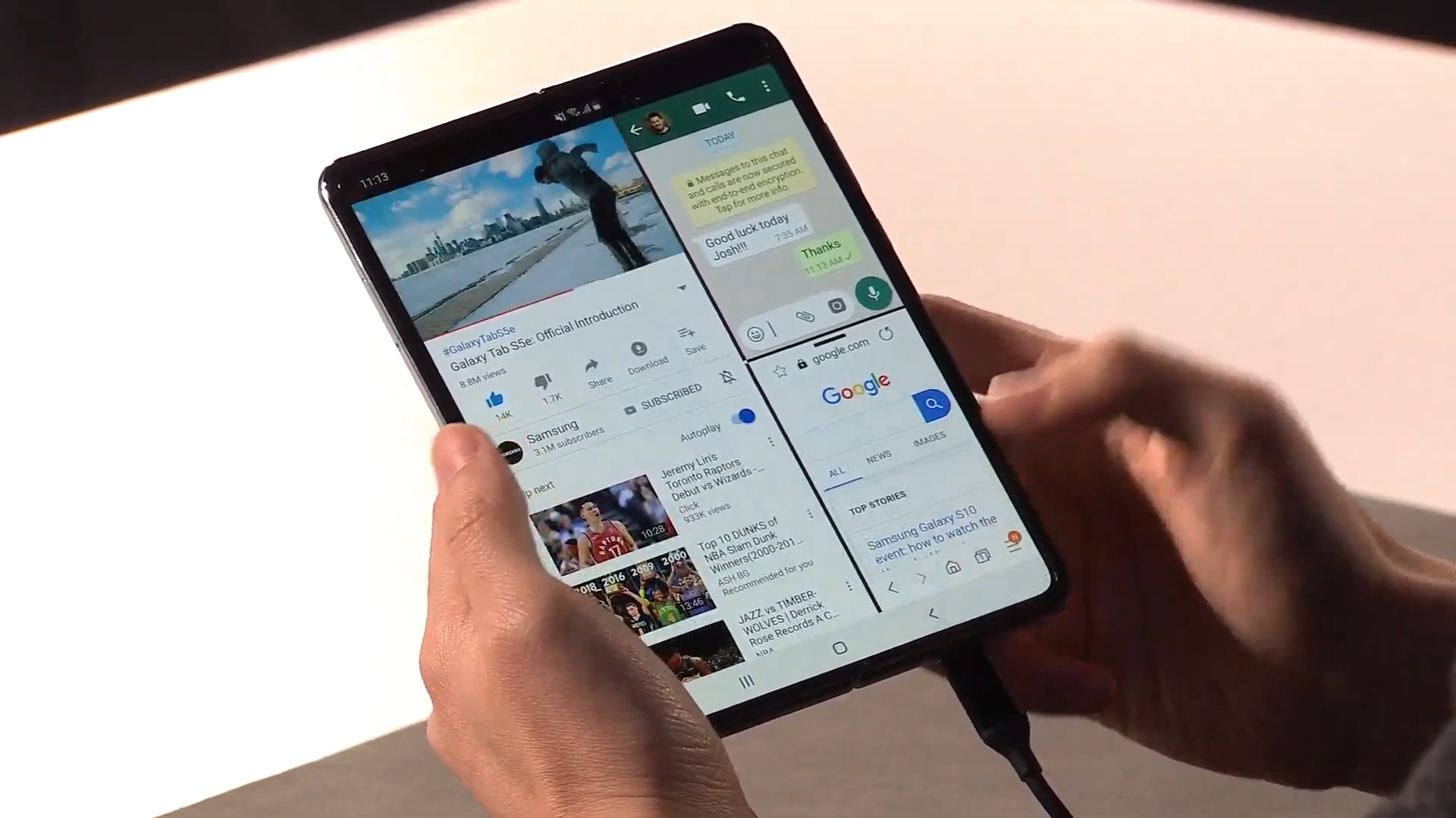 Remember, it was November 2018 at the Developer Conference. Samsung then presented a first draft of what would become its first collapsible smartphone. Only the screen, called Infinity Flex Display, made its show on the scene. A few months later, Samsung presents the final version of his baby, the Galaxy Fold.
Samsung Galaxy Fold: aesthetically and technically it's solid
As expected, the Samsung Galaxy Fold folds in half. On the outside, an AMOLED HD + 4.6-inch screen with a 21: 9 aspect ratio takes place. The format of this slab allows the user to navigate the interface with one hand. Once unfolded, this smartphone offers a 4.2-inch 4.2: 3 dynamic AMOLED QXGA + display. The applications that appear on the screen will naturally occupy the space granted by the inner slab through the "App Continuity" mode. The latter can also display up to 3 applications simultaneously. One can only be delighted to not really notice the presence of the hinge that appears in "a hidden case for a homogeneous and elegant look", to quote Samsung.
The Galaxy Fold will be launched on the market with an Exynos 9820 processor in Europe and a Snapdragon 855 in the United States and China. This configuration is completed by 12 GB of RAM and 512 GB of internal memory. This foldable smartphone is also powered by two batteries that offer a total capacity of 4380 mAh.
No less than six cameras have been integrated on the Fold. Folded, it has a front camera of 10 million pixels (f / 2.2). A triple camera is available on the back of the camera:
A 12 megapixel main sensor with variable aperture at f / 1.5-2.4
A 16-megapixel wide-angle lens opening at f / 2.2
A telephoto lens of 12 million pixels opening at f / 2.4
A dual sensor takes place alongside the inner screen and consists of the following:
A first camera of 10 million pixels opening at f / 2.2
A second of 8 million pixels opening at f / 1.9
Price and release date
In the United States, the Samsung Galaxy Fold will be launched on April 26, 2019 to 1980 dollars. It will land in Europe on May 3, 2019 to 2000 euros.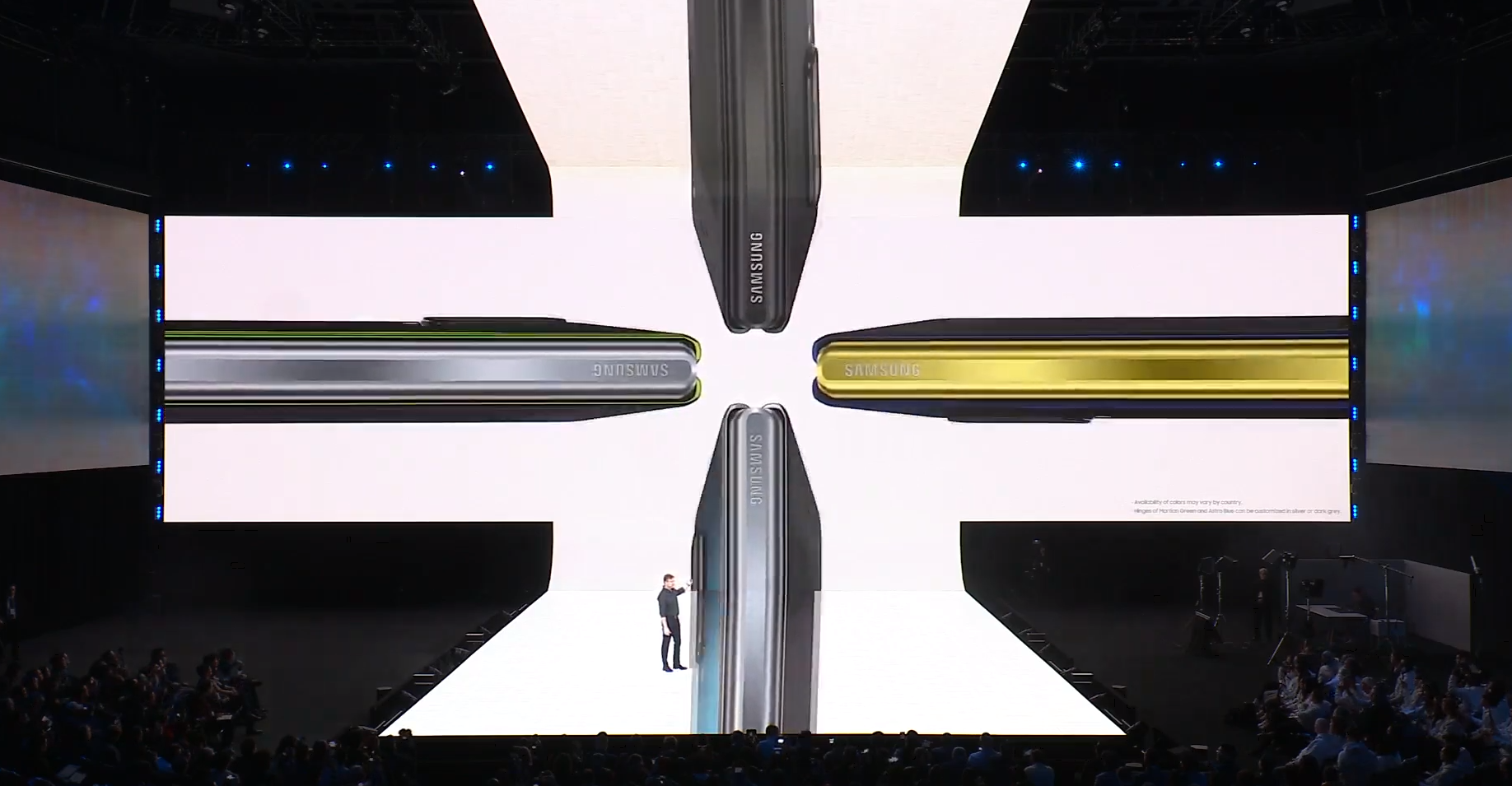 What do you think of this foldable smartphone? Tell us in the comments !