SNK launched its Retro Neo Geo Mini Console last October. The firm has decided to significantly lower its prices. And we think we know why.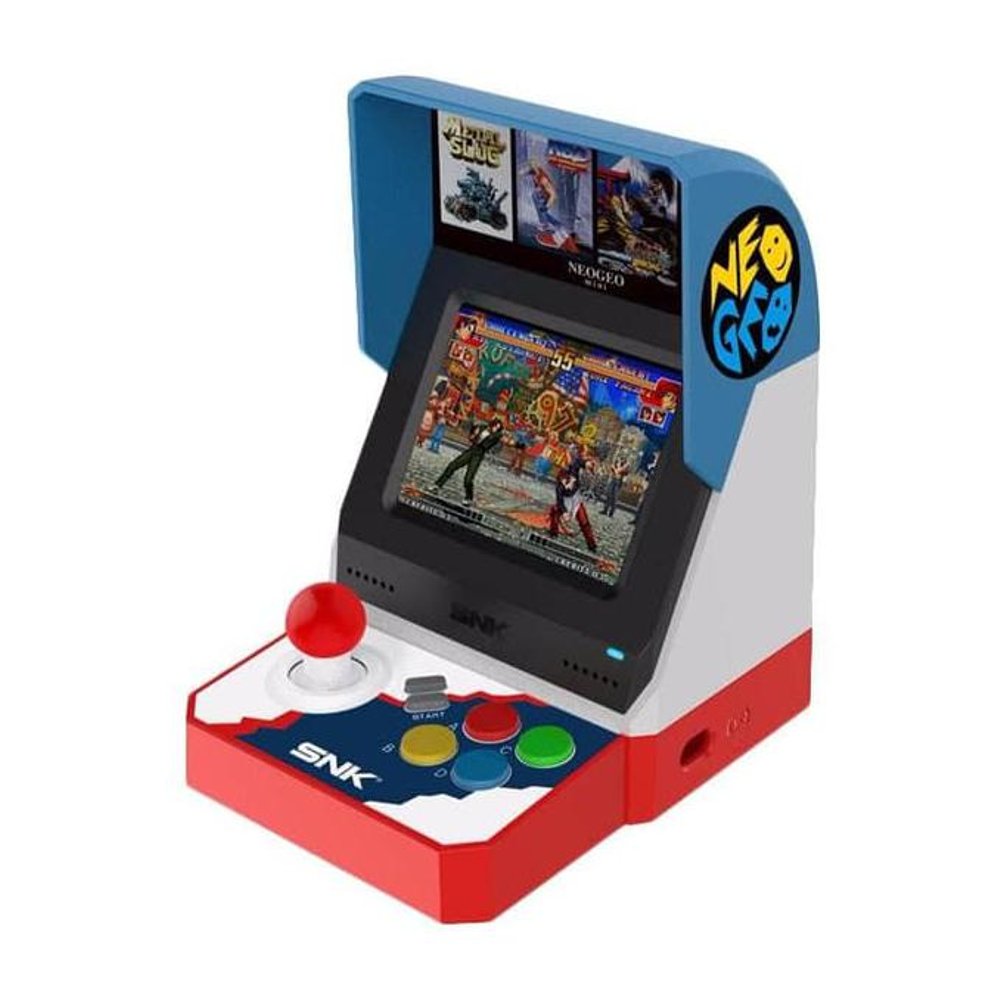 Go from 129 euros to 85 euros? Suspect all that. Let's put it clearly, your mini format console does not work at the sales level. Only solution? Lower prices, and for once, in a grotesque way.
Retro Neo Geo Mini Console: breaking its prices in a thousand
A 3.5-inch screen, a 4-button bar added to that, the Start and Select button. All this was not enough to seduce potential retrogamers who wanted to have the miniature version of their toy of the time in their living room. The interesting option (though) is the possibility of connecting the mini-console to the TV through an HDMI socket. A USB type C port is also available to make this all work. It is very possible to add wired controllers thanks to the two ports available in the console. At game level, forty is available, with many different types of games. But what about this price that has collapsed?
A declining price
Launched at 129 euros, and like the Playstation Classic, the Retro Console Neo Geo Mini has to break the price. A price drop that says a lot and is an admission of weakness in terms of the successful launch of the product. The retrogamers were not there, or they just did not adhere to this model that ultimately did not please many people. So, as we say, you must know how to learn from your mistakes and be able to recover later. We still think that Sony and SNK will be able to raise their heads. (But not too late anyway).
Do not hesitate to react in the comments!