Tesla has just distinguished itself from its automotive competitors by offering an update to Model 3, which will now allow drivers to activate a "dog mode" on their vehicle. An update of the temperature and a warning message that is left to the attention of passers-by, this is what this update.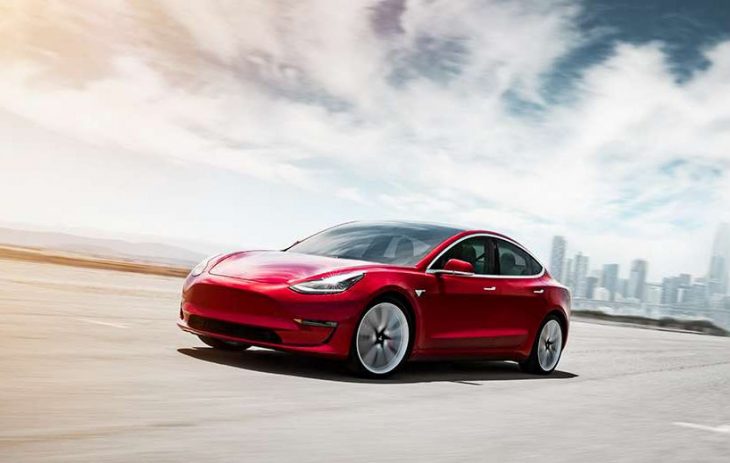 It is not for nothing that Elon Musk is known to be always at the forefront of innovation. No, the latest news does not refer to Space X or any trip on the road, but to Tesla, the famous car brand known for the development of autonomous cars.
In his latest model, Model 3, Elon Musk decided to integrate a mode that is not very common: the "dog" mode. Yes, every effort will be made to think about the welfare of your pet.
Automatic climate control when the dog mode is activated.
The main difficulty when transporting your pet is to regulate the temperature. When the dog mode is activated in your vehicle, the air conditioner will automatically activate to maintain a temperature compatible with your pet in the cabin. You can take your pet in summer and winter, without worrying about the regulation of the temperature inside your vehicle.
It is not excluded that your Tesla Model 3 automatically regulates the temperature of the passenger compartment when it is not inside the vehicle. We will have more information before the launch of Model 3.
A customizable screen for passers-by.
Undoubtedly, he has witnessed the controversy over dogs locked in vehicles in mid-August. With the Tesla 3 model, there's no problem! You can program a central screen on your vehicle that will inform pedestrians who may be concerned about the presence of a dog in your vehicle.
Therefore, if you leave only a few seconds, or if you leave the air conditioner activated, do not hesitate to indicate it on the screen to avoid encountering a broken window when you return.
An update that will arrive soon in your cars.
Very soon, the Tesla models will have an update to activate the "dog" mode in their vehicle. Before the arrival of summer, you will have the opportunity to try a new style of driving more suitable for your pet.
It was to please a client who had requested such a feature in October that Elon Musk requested his development. We will see that the leading CEO of autonomous automobiles has shown a great capacity to respond to the demand of one of its customers. With such a mental state, would not Tesla become a made to measure brand, which adapts to the successive requests of its clients?