The TechRadar site has mistakenly released a video of the Galaxy S10, enough to confirm all the rumors about the Samsung flagship.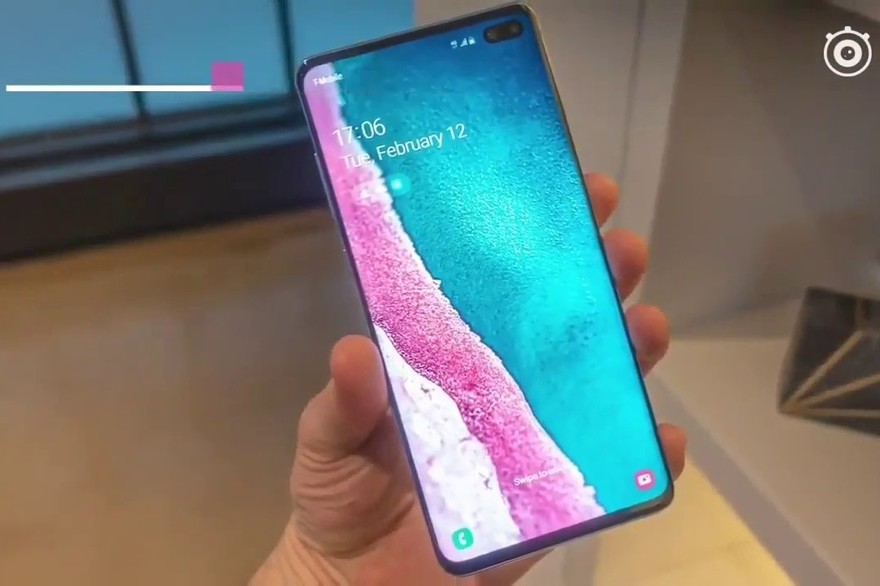 The official presentation of the Samsung Galaxy S10 is scheduled for tomorrow. The Korean giant is organizing a 2019 Unpacked press conference in San Francisco. This will be the opportunity for him to finally lift the veil on his long awaited flagship, the famous successor of the Galaxy S9. But it may be that the smartphone has no secret for us. In addition to rumors and leaks in recent weeks, a video from all angles has recently been posted on YouTube. The video in question was broadcast by a journalist from the American media TechRadar and presents the handling of the mobile.
The Samsung Galaxy S10 unveiled before the time
It is not known if the video was published by mistake or voluntarily, but it was later deleted. This does not prevent people from relaying it quickly on social networks. The content presents the Galaxy S10 from every angle. Borderless design with perforated screen, jacks and USB-C, triple photo sensor on the back, ultrasonic fingerprint reader under the screen ... the video confirms almost all the rumors that circulated about the next smartphone top Samsung range.
A new feature has also been mentioned. Apparently, the Galaxy S10 will be able to charge another wireless smartphone when it is placed on his back. Otherwise, the Galaxy S10 Plus was also seen in the video, with its imposing screen and dual photo sensor in the front.
What do you think of the Galaxy S10 unveiled in the video? Feel free to share your opinion in the comments.