Yes, you can be wary of this USB cable modified by a cybersecurity researcher since it can hack a Mac and probably all existing electronic devices with a USB port.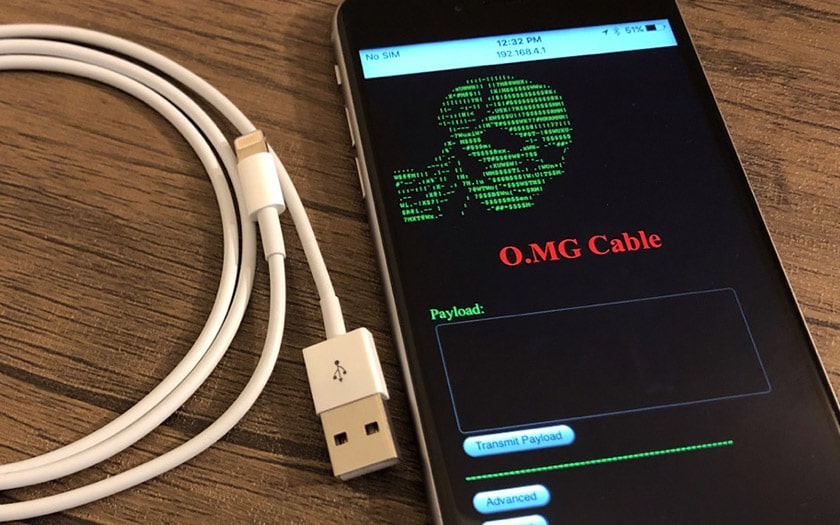 To raise public awareness of the danger of hacking, Mike Grovern, researcher in computer security has designed a rather special USB cable. It is on his website that he explains how it works. Equipped with a Wifi chip, it gives access to all the data of the hacked device. Your smartphone, tablet, PC or Mac may fall victim to this USB cable called "The O.MG cable". OMG is the abbreviation of Offensive Mike Grovern.
A prevention campaign in the form of a USB cable
For security researcher Mike Grovern, "highlighting potential attacks in an attractive way allows the general public to become aware of the threats facing them". It must be said that this USB cable is rather threatening since it offers the possibility of a hacker to collect all the data saved in an Android smartphone or an iPhone, an Android tablet or an iPad, a PC or a Mac very easily. Regardless of the port available on the device you want to hack, the principle is exactly the same. The hacker can also take control of the victim of this attack. It only needs to be connected to the same Wifi network. Mike Grovern wants other researchers in computer security to be able to put an end to this type of devices. For the moment, there is only one prototype USB-Lightning. Grovern is convinced that this "cable will help improve computer security".
What do you think of this cable? Tell us everything in the comments!