The Black Shark 2 was made official by Xiaomi yesterday in Beijing. This third version of the gaming smartphone of the Chinese brand has something to offer a memorable experience.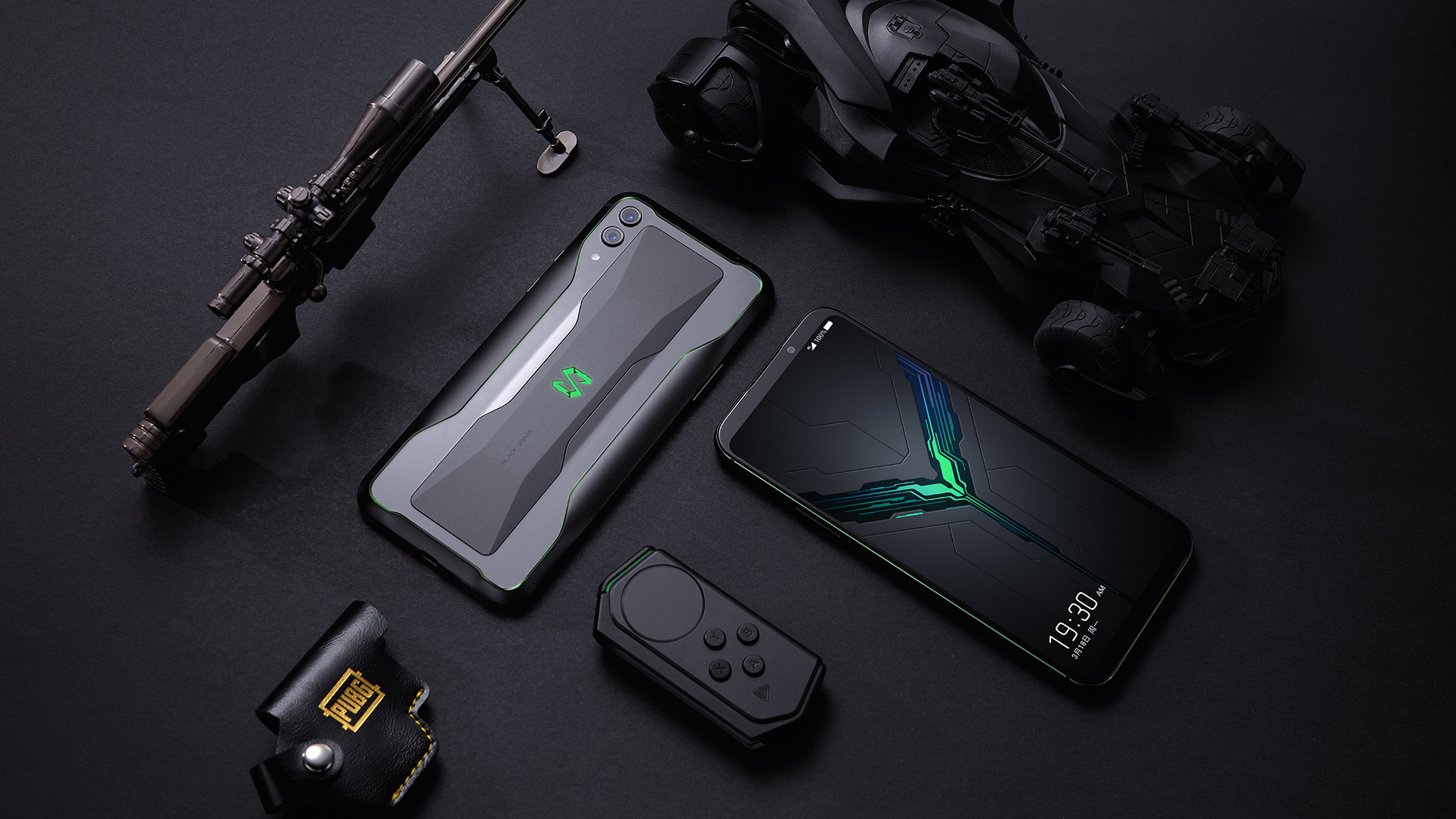 After two attractive models overall, Black Shark and Black Shark Helo, Xiaomi launches the Black Shark 2, a new version that looks like a certain Nintendo Switch with its detachable controllers and promises a very premium experience. Light on this very attractive gaming smartphone on paper.
Black Shark 2: Snapdragon 855, up to 12GB RAM, big AMOLED screen, the top!
Like the Xiaomi Black Shark Helo, the Black Shark turns to AMOLED technology for its 6.39-inch screen. Under the latter, there is a pressure sensor close to the Apple 3D Touch and a fingerprint reader. The beast is animated by a chip Qualcomm Snapdragon 855 and 8 to 12 GB of RAM. The capacity of the internal memory is 128 or 256 GB. To avoid burning the hands of the user after a series of games on PUBG Mobile, the Black Shark 2 ships a cooling system that would be able to lower the temperature of 14 degrees. And if you want to be completely immersed in your game, the brand offers removable controllers that turns the Black Shark 2 into a Nintendo Switch. The resemblance to the Nintendo console stops there since the Xiaomi smartphone does not offer such a rich catalog.
Side photo, found on the back of Black Shark 2 a sensor of 48 million pixels coupled to another of 12 million pixels. For selfies, the gaming phone of the Chinese firm incorporates a front camera of 20 million pixels.
The Xiaomi Black Shark 2 is available in China from 420 euros HT (3,200 yuan) in its version 6 + 128 GB. The version 12 + 256 GB is displayed at 552 euros HT (4200 yuan).
What do you think of this smartphone gaming? Tell us in the comments !