Apple has resurrected two ranges of tablets a week before its press conference. Here is the iPad mini 5 and the iPad Air 2019.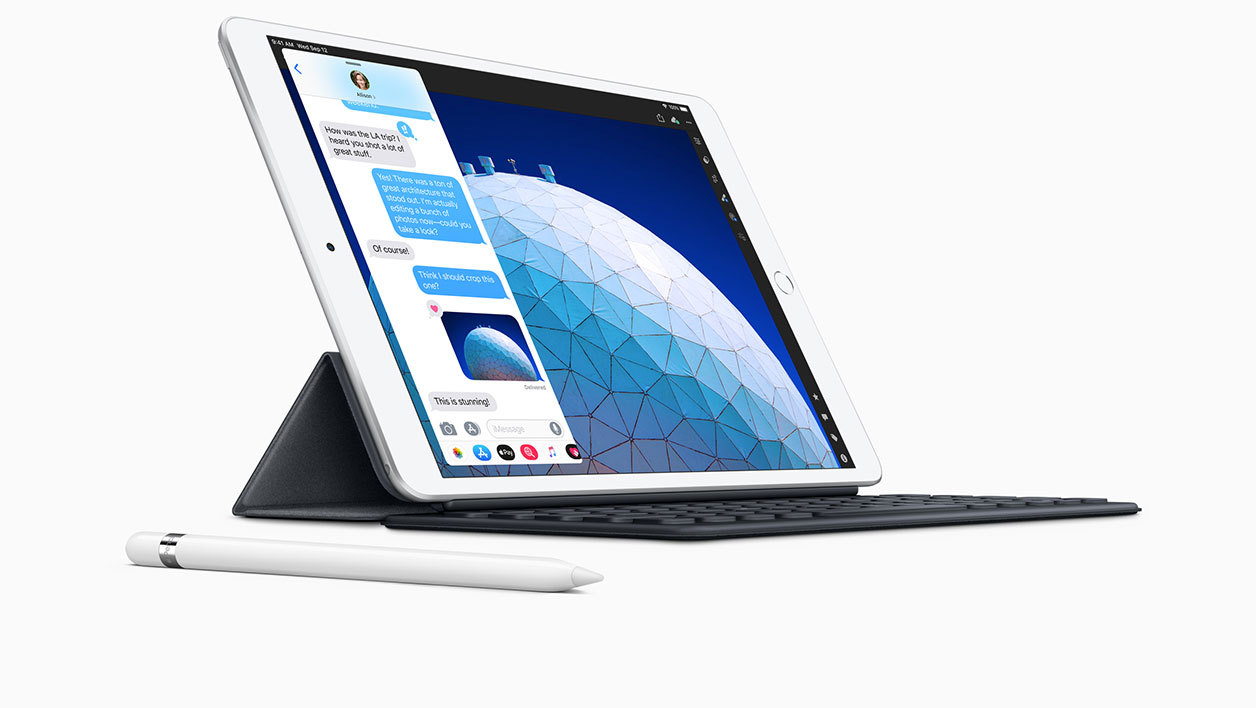 Finally, the iPad mini and iPad Air are not dead! After launching a new version of its classic iPad and iPad Pro, the firm Apple has enriched its catalog with an iPad mini 5 and iPad Air 2019 which ship the same chip as the iPhone XR, iPhone XS and iPhone XS Max: the Apple A12 Bionic. Other improvements are made by the famous manufacturer.
The iPad mini and iPad Air are back!
The iPad mini 4 was marketed at the end of 2014 while the iPad Air 2 was put on the market at the end of 2015. A few years later, Apple decided to revive its two ranges a week before its keynote of March 25.
The iPad mini 5 goes on a 7.9-inch Retina display that incorporates True Tone technology and gains in brightness. Good news, the first generation Apple Pencil works on this new tablet. The edges of this tablet are thinner than on older models and we find on the chin of the device button with Touch ID. It is not this year that we can take advantage of Face ID. Side connectivity, iPad mini 5 has a Lightning port and a jack. Inside the beast, a chip Apple A12 Bionic as on the iPhone 2018 brand. Suffice to say that on this point, the firm Apple has rather surprised us. This model is already available for pre-order from 459 euros with 64 GB of internal memory. Side colors, one has the choice between sidereal gray, silver and gold.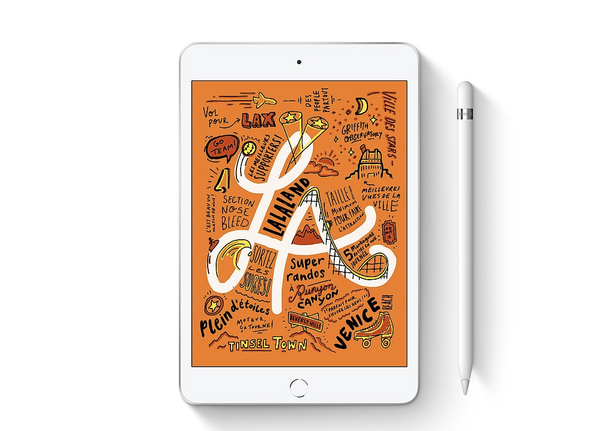 Another surprise, the iPad Air 2019. This tablet displays a 10.5-inch screen that also opts for True Tone technology. Connectivity remains the same as the chip. In addition to the Apple Pencil sold at 99 euros, this tablet can be coupled with an official Smart Keyboard that will cost you 149 euros. For the iPad Air 2019 64 GB, count 569 euros. The colors available are the same.
Tell us in the comments what you think of these tablets!