The concept of Samsung Galaxy Note 10 offered by PhoneArena is visually very close to the Galaxy S10 5G. This year again, the new generation of Galaxy Note could have a hard time to stand out from the Galaxy S.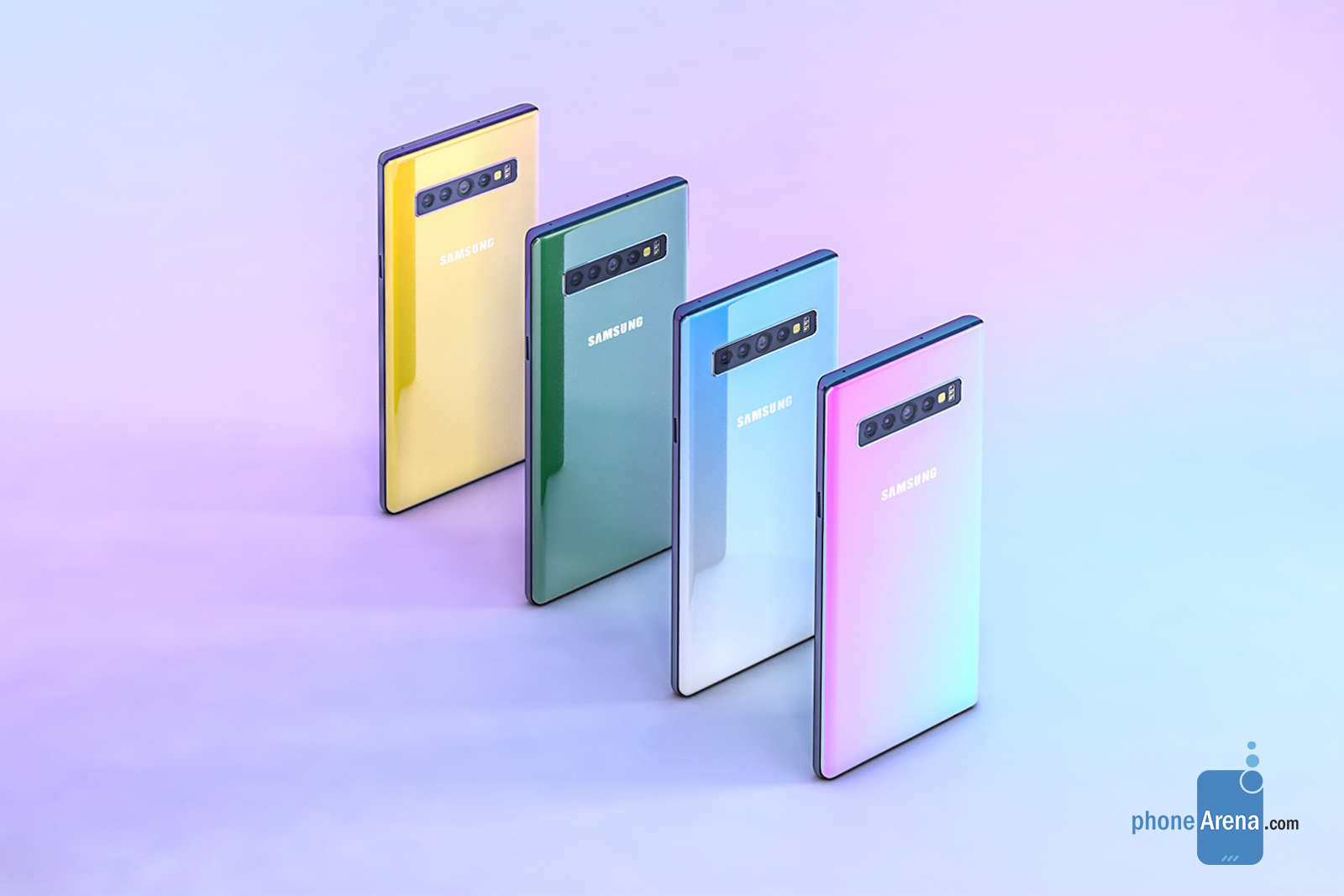 The Samsung Galaxy Note 10 begins to show the tip of his nose on the web. It must be said that the design of Galaxy S10 raises a question: what will Samsung do to distinguish its two ranges? The latest members of the Galaxy S family look a lot like a Galaxy Note and the concept of PhoneArena does not help.
Samsung Galaxy Note 10: we take the Galaxy S10 5G and we add a stylus
A Dynamic AMOLED Infinity-O screen, two cameras in the front, four cameras in the back, the Samsung Galaxy Note 10 that PhoneArena offers us is actually a Samsung Galaxy S10 5G. Moreover, it should be even smaller than the latter since rumors evoke a slab of 6.66 inches for the Note 10 against 6.7 inches for the 5G version of the S10. The S-Pen will surely be the party this year again if not what interest? If we should take advantage of the Bluetooth module again, we could also find in this pen a camera.
Aside from that, the Samsung Galaxy Note 10 will certainly pick up the Galaxy S10's Qualcomm Snapdragon 855 or Exynos 9820 chip as well as their built-in ultrasonic fingerprint reader beneath the screen. If you want to see all the renderings made by PhoneArena, this is where it goes!
Tell us in the comments what you think of these renderings!