Thanks to smartphones, some tragic stories have had a happy ending. It sounds absurd but it's true.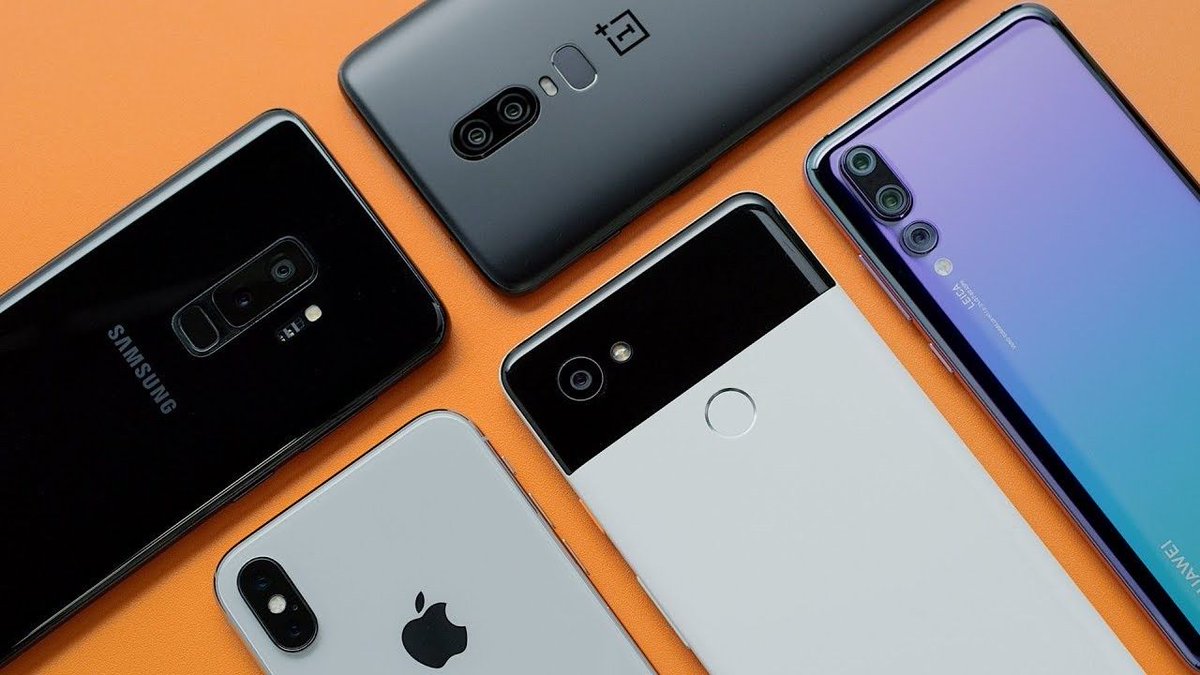 Here are our top 5 smartphones that played the superheroes for a moment. And some stories are amazing, to say the least, completely crazy. We will obviously start from fifth to first place.
5 - iPhone saves woman during Las Vegas shootout
A shooting that marked by its terrible record: 59 dead, 527 wounded. One of the worst in the history of the United States. Among all this surge of hatred and gratuitous killing, a miracle came to rest, certainly a lucky star who decided to strike at that moment, and she hit hard. Indeed, the bottom of his smartphone was hit by a bullet. As we say, a few inches lower and the story would have been different. Miracle when you hold us.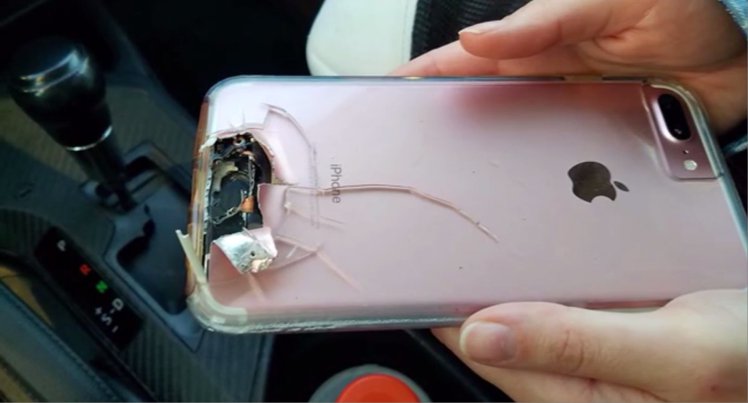 4 - Manchester Attack: iPhone still goes on course and saves a woman
This time, the suicide bomber Salman Abedi, who arrives at the Manchester Arena to clearly blow themselves up. Balance: 22 dead. The madman had thought of everything since he had distilled metal parts in his bag so that the explosion faced more damage. Once again, a little corner of happiness in this tragic drama: a woman who was likely to lose her life saw her iPhone decide otherwise. The projectile hits his iPhone, glued to his ear, and saves his life. Phew for her.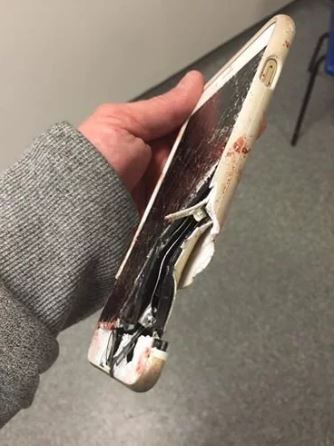 3 - At the attacks in Paris, his smartphone protects him from death
Super smartphone has hit again. We will not talk again about the attacks in Paris. In this tragedy, a man and his Samsung have formed one to parry the terrorists in their own way. "It's the laptop that took the shot, that's what saved me, otherwise my head was shining. Level wound, the projectile me broke the other shoe and I also took an impact in the belly. I do not wish that to anyone, it is miraculous. ". We can say that this man was very lucky. All that remains is to throw away the smartphone and return to Mobile Living in the area.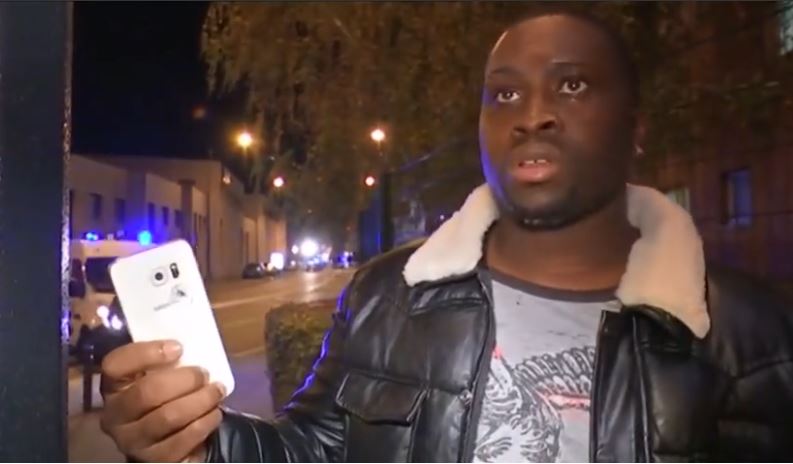 2 - Stuck under a truck, he can say thank you to Siri
The story is extraordinary in the most literal sense of the term. A man is under a truck to make some repairs on the latter, but here is the drama, the jack and the car drops him literally on it. While his son had just called him, he hangs up and places the smartphone in his back pocket. Ray was screaming for help, his arm locked up. There, Siri sets off, and decides to say "Call 9-1-1". Siri complied and he was able to interact with the emergency services. A crazy story that showcases Siri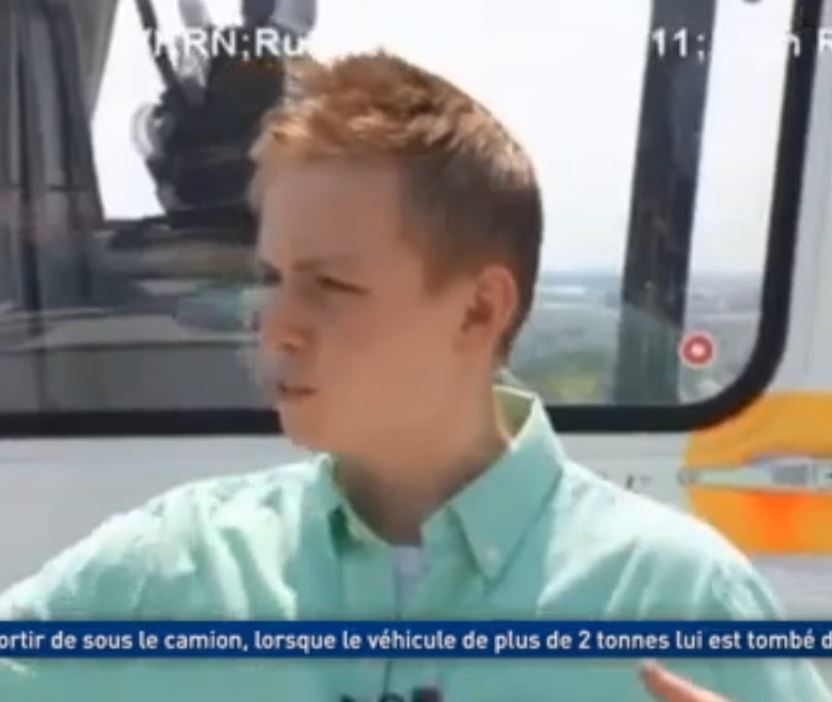 1 - An arrow in full smartphone
Ok, it's certainly the craziest of all, but really. We drafted it today and we decided to put it in first because it is the story in the least dramatic context of this top five, even if the protagonist had to have a hell of a fright. We explain ourselves. An Australian returns quietly home and has seen a man, like a nightclub bouncer, armed with a crossbow. The antagonist bandaged his bow and aimed at the Australian. While the latter wanted to film to report everything to the police, his phone turned into a riot shield, and escaped with a simple scratch on the chin. All's well That ends well.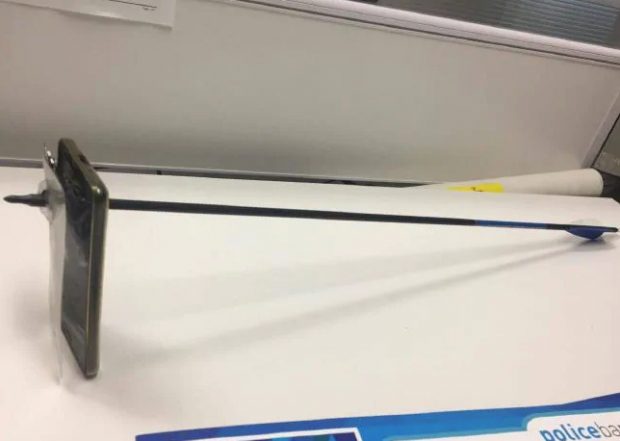 As we know, smartphones can certainly save lives, including the electrocardiogram of Apple Watch, but there was still some doubt about the ability of smartphones to turn into a real shield. Arthur just has to behave, because today we have no shadow of a doubt.
Feel free to comment, what story do you find most comical?